Hire top freelance

Social Media Managers.
Codestaff is a marketplace for top Social Media Managers. Top companies and start-ups choose Codestaff professional Social Media Managers for their mission critical software projects.
Hire a top Social Media Manager now

HIRE FREELANCE SOCIAL MEDIA MANAGERS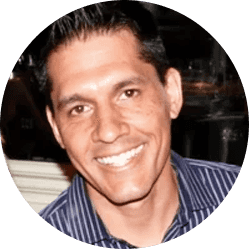 Wes Lemos, United States
Branding Professional
Roll Digital
Start-up junkie & Growth Hacker! Successfully founded 3 start-ups grossing $10M+ each. Hoping to join an early stage startup and boost it to the next level!
Hire me
Follow me
Salem Mackintosh
Linux Systems Engineer & Google Cloud/AWS Expert at
Code Staff
Self-motivated systems engineer with years of experience in Unix/Linux systems admin. Strong troubleshooting skills and fluid communication from start to finish
Hire me
Follow me
Register to view profile 

Devin Mallonee
Digital Consultant at
Code Staff
A talented freelance software developer with over 10 years of experience, Juraj has spent most of his career working in Java, PHP, JavaScript and .NET. Lately, he's focused primarily on JavaScript development and has worked on some exciting projects using the Angular
Register to view profile 

Devin Malloneet
Digital Consultant at
Code Staff
A talented freelance software developer with over 10 years of experience, Juraj has spent most of his career working in Java, PHP, JavaScript and .NET. Lately, he's focused primarily on JavaScript development and has worked on some exciting projects using the Angular
Register to view profile 

Devin Malloneet
Digital Consultant at
Code Staff
A talented freelance software developer with over 10 years of experience, Juraj has spent most of his career working in Java, PHP, JavaScript and .NET. Lately, he's focused primarily on JavaScript development and has worked on some exciting projects using the Angular